Every year, China Shanghai International Children's Book Fair (CCBF) undergoes a visual makeover in order to bring freshness and novelty to its image. This customary revamp is the much expected result of a creative collaboration involving a children's book illustrator selected among the winners of the previous Golden Pinwheel Young Illustrator Competition.
Spanish illustrator Raquel Bonita, who won a Special Mention in the 2018 edition of the competition, was selected to succeed to Zhang Fan as author of the CCBF key visual. For a whole year, her minimalistic yet playful graphic universe will offer a lively visual experience for children and adults alike.
Composed of simple geometrical elements, Raquel Bonita's animal characters contain infinite levels of visual interpretation. Through a gentle combination of lines, curves, circles and arcs, we are taken back to remember the importance of plain strokes as source of all shapes, colours and expressions.
Conceived with the support of Milan-based design studio Boiler, this new visual identity materialises the combination of shapes and essence, forms and ideas.
Together with this new 2019 image, CCBF is also revealing a revamped version of its logo. Time has come to lift the curtain on these visual novelties, let's take a look!
CCBF's new key visual was conceived with the intention to trigger children's natural curiosity and taste for exploration, to enhance their creative observation in a constructive and playful way. With this simple idea in mind, one can't help wondering why the turtle is bigger than the tigers or why the tigers look so adorable!
The visual identity also features myriads of insects hiding in the grass, encouraging children to play "look-and-find" and explore the unknown.

The CCBF new key visual is the result of a long creative process, which went through several versions. Before choosing a turtle and three tigers, Raquel Bonita and the Italian design studio made visual experiments with fishes, crocodiles and pigs. The final characters are appealing and clear. The tiger cubs embody sweetness, bravery and curiosity, just like any "human cub". Or maybe they are about to do something naughty? And what will the nice turtle do? These visual riddles are as many adventure stories offered to our readers' imagination.
At the end of the process, Raquel Bonita declared "it has been the most important yet fun visual identity project I have done until now. As those illustrations were to be used for a children's book fair, I wanted to represent children's curiosity and games as the two of most important forces in children's literature."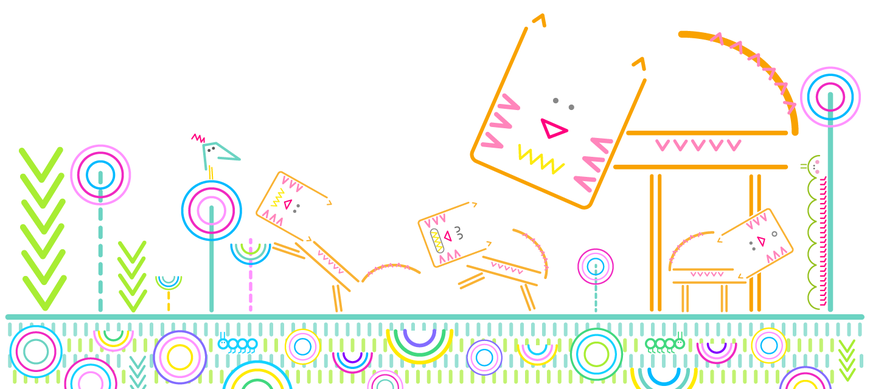 On top of its new key visual, CCBF also boasts an upgraded version of its logo. New shades of red, orange and blue create strong colour contrast and a clearer and visual effect. The new logo outlines are smoother and rounder, and the text is displayed with a playful three-dimensional effect which provides a vivid new look.
From now on, the new logo and visual identity will be used in all the event and marketing activities for CCBF 2019. Turtle and tigers are now part of Shanghai International's Children's Book Fair new identity. We hope you will like them as much as we do, and we are looking forward to seeing at our next activities!
About the key visual illustrator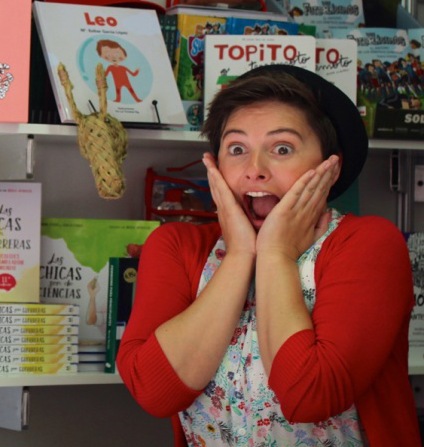 Raquel Bonita is the pen name of Raquel Blázquez (Gijón, 1984), an illustrator from Northern Spain now based in the United Kigdom. Raquel graduated in advertising and public relations before developing an interest in the artistic field. She studied art direction and web design at CICE and attended the Madrid School of Professional Illustration (ESDIP). She won the 2nd Prize in the XII Badajoz Illustrated Stories Award (children's book category) when she was still a student. This early achievement encouraged her to focus on children's illustration and, since then, she has worked for several Spanish publishers, including Combel and Édébé.
One of her latest works "All But One" earned her a Special Mention in the 2018 Golden Pinwheel Young Illustrators Competition organised by CCBF; it was also shortlisted for the 2018 Nami Concours later that year.