Everyone among the publishing community are facing unprecedented dilemmas in their businesses and personal lives.
We too, as fair organisers have a lot of thinking to do about how to cope with the impacts of COVID-19, and how to adjust our programmes to all future sanitary, economic and social parameters. Yet, it is our role as a fair to keep all options open to best serve children's publishers through this difficult moment. With the confidence that conditions will be met to hold the next Shanghai International Children's Book Fair (CCBF), due to take place on 13-15 November 2020, we are continuing to actively work on the preparation of our exhibition and programmes. 
We encourage you to seize every opportunity available at this moment. Therefore, we are pleased to invite you to apply to the next Shanghai Visiting International Publishers Fellowship (SHVIP), which will take place on 9-14 November 2020, in parallel with CCBF. Due to the exceptional circumstances, the application period has been extended to 15 June.
SHVIP is an opportunity to learn about the Chinese children's publishing market through valuable first-hand information, extend your network of international partners and discover CCBF from a privileged position. 
To achieve its goals, SHVIP is shaped as a six-day fellowship programme featuring a diversified programme of small group meetings and professional events.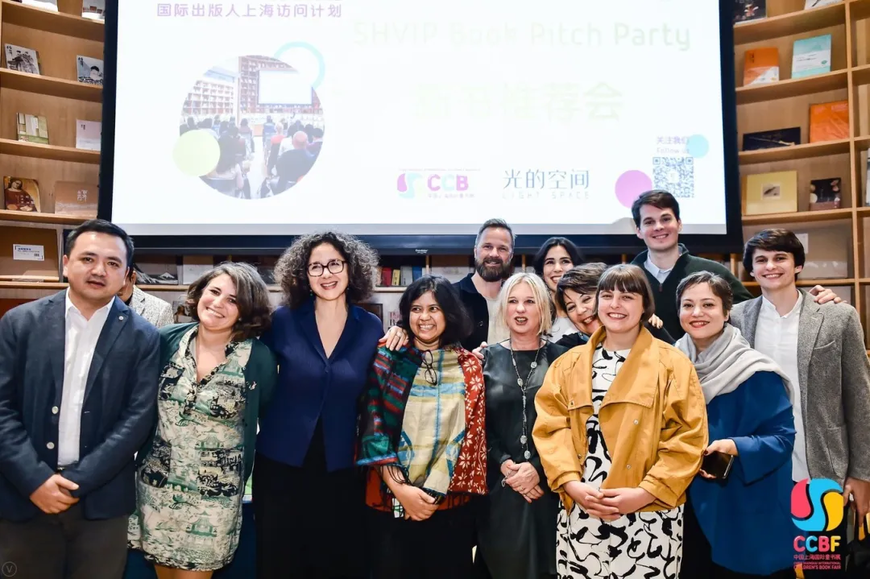 SHVIP Agenda: Learn, Scout, Socialise
9 NOVEMBER, Welcome in Shanghai and warm-up
· Settle down, meet the other fellows and the team that will take care of you during your stay
10, 11 & 12 NOVEMBER, Visit local publishing houses and bookstores 
· Meet the people who run them
· Network at the SHVIP Book Pitch Party
· In between a few walks to get a pulse of our thrilling city           
13 & 14 NOVEMBER, Discover China Shanghai International Children's Book Fair
· Speak at our professional seminars
· Enjoy a lot of free time to arrange your own schedule of meetings at CCBF
SHVIP is a selective programme open to 10-12 participants reflecting the diversity of the global children's book market. 
It is mainly designed for publishing managers, publishers, and editors of all levels who have a special interest in buying and selling rights on the children's publishing markets of China and its Asian neighbours. 
However, a couple of vacancies are reserved for foreign rights people, literary agents, scouts and other specialists in children's literature with a strong interest in the Chinese market. 
SHVIP benefits: a generous discovery package 
· A return ticket in economy class to travel to Shanghai 
· 6 nights' hotel accommodation
· A tailor-made tour to local publishing houses, bookstores and other places of importance around Shanghai
· 5 titles of your choice on display at the CCBF Copyright Great Wall
· Participation in many CCBF top events: SHVIP Book Pitch Party, professional conference programme etc.
· Access to all CCBF matchmaking and networking opportunities to boost your business networks
SHVIP is now looking for its next generation of fellows. Be ready to reconnect to the world and, together let's rebuild confidence among the publishing community!
Application form available online.
Deadline: 15 June 2020 (23:59 GMT+8, Beijing time).
SHVIP Selection announcement: 15 July 2020
Programme dates: 9-14 November 2020
For more information, please check the CCBF official website or contact us: 
Carolina Ballester, SHVIP programme manager
carolina.ballester@bfchina.net