What is Children Plus?
In 2019, CCBF launched "Children Plus", a new stream of events aiming to cast light on a trend, a topical subject, a book category or a theme of special relevance for the global publishing industry, whether because it has marked its past or because it is shaping its present through vigorous trends and an innovative production.
Every year, Children Plus will identify a different category of books—relevant from both international and local perspectives—to become a highlight of the CCBF programme. Children Plus features:
(1) A book exhibition with a wide selection of titles curated in close cooperation with the Bologna Children's Book Fair. Featuring titles from all around the world, it also includes an extended selection of original Chinese and Asian books on the topic.
(2) A conference conceived as a state-of-play discussion between experts and professionals from all over the world, with special attention to the questions at stake in the Asia-Pacific publishing industry.
(3) More events to echo with theme of the year, including lectures, workshops and book presentations.
CCBF 2021: Children Plus—Books & Seeds
In 2021, CCBF is going green, as "Books & Seeds" will be the theme of the next Children Plus event stream. Children Plus—Books & Seeds will embark us on the journey of a seed from the moment it is planted to the time it reaches our plate, transformed into delicious dishes.
The core of Children Plus—Books & Seeds will be a special book exhibition featuring innovating titles that relates what Nature brings us, invisibly yet faithfully. Seasonal culture, cereals, gardens, and cooking will be some of the key concepts starring in the exhibition, which will boast over a hundred titles from around the world. Following the increasing interest of children's publishers in environment and food-related questions, the Books & Seeds project intends to help children understand their relation to Nature, and plant seeds of knowledge and awareness for a way of life respectful of the planet and its diversity.
In addition to the book exhibition, Children Plus—Books & Seeds will encompass seminars, discussions and workshops echoing the theme.
Initiated at the Bologna Children's Book Fair in 2015, Books & Seeds was also part of Expo 2015, the Milan World Exposition placed under the moto "Feeding the Planet". CCBF is working in partnership with BCBF and a team of professional curators to offer a renovated look on this vital topic.
CCBF invites all publishers to propose original children's books addressing the Books & Seeds theme. They will be considered for their inclusion in the Books & Seeds project.
Submissions can be fictional or non-fictional illustrated books
Published in any language
Books published after 2015 will be considered in priority
Deadline to send proposals (digital submission): 30 June 2021
From the beans ground in a morning coffee to the pasta one eats to recover from physical exercise, seeds provide the energy our body needs to develop, just like books feed our minds with thoughts and imagination. Let's open our appetite for a feast of lush and flavourful books!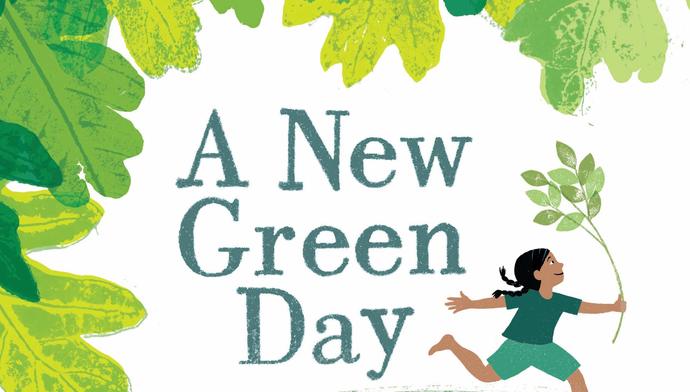 Green Garden, Green Books, Green Future: Discover More About the 'Books & Seeds' Exhibition
Last Chance to Propose Books for the 2021 Children Plus Special Exhibition!It is an open process that welcomes new proposals by children's book publishers from all around the world. Submissions are accepted until 30 June 2021.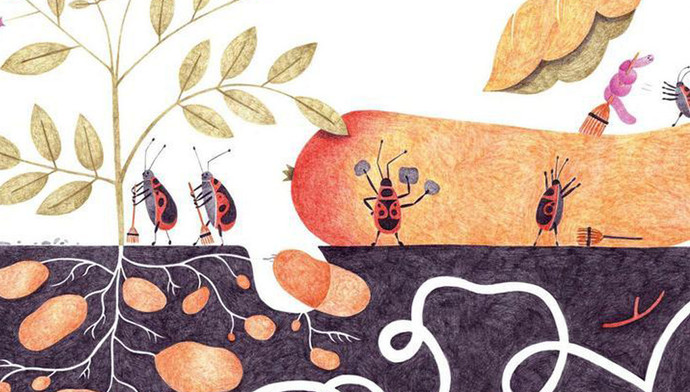 Children Plus: Books & Seeds CCBF Takes Action on Earth Day
Today more than ever, caring for the planet should be a priority, not only for policy makers, but also for citizens of all ages, who have no choice but to learn to take action, and grow new conducts offering a better and more sustainable way of life. On Earth Day, we are happy to share with you a few well-chosen titles to celebrate Mother Earth.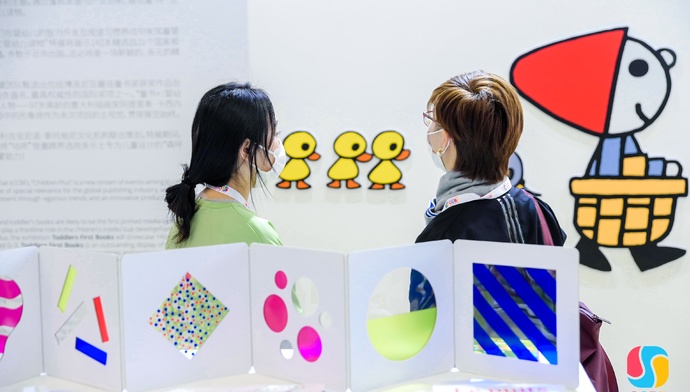 CCBF 2020 Children Plus in Review: Toddlers' Books
Produced by CCBF in collaboration with the Bologna Children's Book Fair, the "Toddlers First Books" exhibition intended to capture the newest trends through a selection of 142 titles carefully curated by Cooperativa Gianni Stoppani.