What is Children Plus?
In 2019, CCBF launched "Children Plus", a new stream of events aiming to cast light on a trend, a topical subject, a book category or a theme of special relevance for the global publishing industry, whether because it has marked its past or because it is shaping its present through vigorous trends and an innovative production.
Every year, Children Plus will identify a different category of books—relevant from both international and local perspectives—to become a highlight of the CCBF programme. Children Plus features:
(1) A book exhibition with a wide selection of titles curated in close cooperation with the Bologna Children's Book Fair. Featuring titles from all around the world, it also includes an extended selection of original Chinese and Asian books on the topic.
(2) A conference conceived as a state-of-play discussion between experts and professionals from all over the world, with special attention to the questions at stake in the Asia-Pacific publishing industry.
(3) More events to echo with theme of the year, including lectures, workshops and book presentations.
CCBF 2020: Children Plus—Toddlers' Books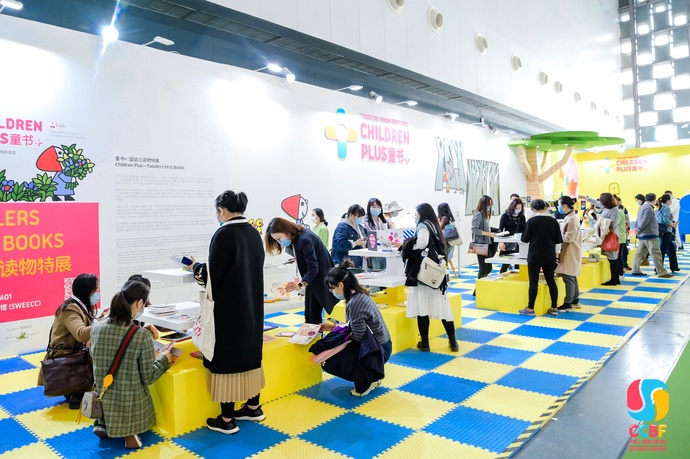 Toddlers' books play a frontline role in establishing a special bound between children and books. Not only are they a child's first media to grasp the concepts that surround them, but they are also objects to feel, touch and play with. Their apparent simplicity hides a rich universe which develops along with increasingly innovative educational approaches and bold graphic trends. As a result, in many countries board book sales are progressing faster than other children's publications, showing the dynamism and diversity that can be found in them.
Produced by CCBF in collaboration with the Bologna Children's Book Fair, the "Toddlers First Books" exhibition intended to capture the newest trends through a selection of 142 titles carefully curated by Cooperativa Gianni Stoppani. The full list of exhibited books is now available for download here.
A highlight of the CCBF Children Plus event stream, the exhibition was complemented by a seminar boasting a panel of top experts of the field, "First Books, First Looks—Entering the World through Toddlers' Books".