André Letria is one of the five international illustrators experts invited by CCBF to be part of the Golden Pinwheel Young Illustrators Competition Judging panel.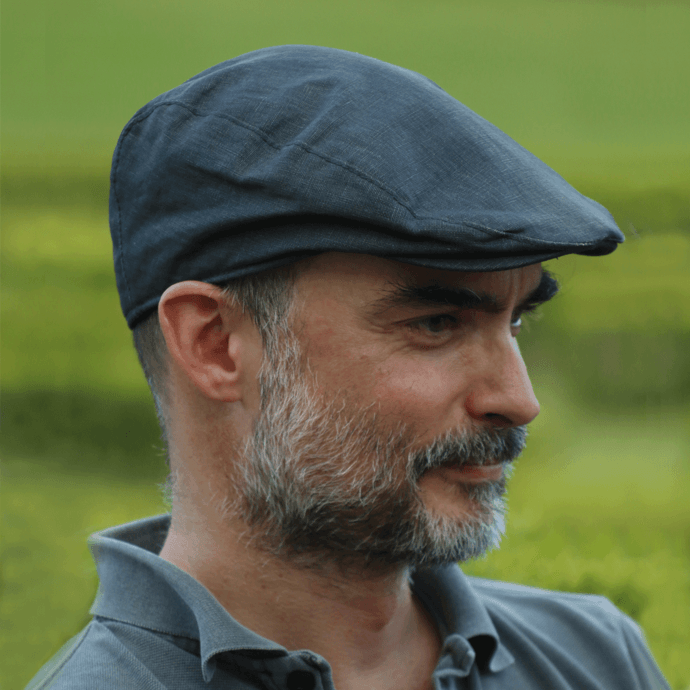 André Letria was born in Lisbon in 1973. He works as an illustrator since 1992, regularly making books for children and collaborating with newspapers and magazines. His work has been published in many countries and showcased in numerous exhibitions including the Biennial of Bratislava, the Bologna Illustrators Exhibition, Sarmede or Ilustrarte. He has also directed animation movies and worked as a theatre set designer. He was a jury member in the first two Bologna Ragazzi Digital Awards.As an illustrator he won several distinctions like the Portuguese National Illustration Award, the Gulbenkian Award, an Award of Excellence for Illustration by the Society for News Design (USA) and a mention in the Bologna Ragazzi Awards. In 2019, his book titled A Guerra (War) won the Talking Pictures Award (USA), the Little Hakka Prize (China), the Nami Concours Grand Prix (Korea), as well as being selected in the Bologna Illustrators Exhibition. In 2010 he founded Pato Lógico, his own independent publishing house.He frequently visits schools and libraries in and outside of Portugal to talk about his work and hold creative workshops.
Let's hear more about him in this short interview he answered for us.
CCBF: How do you combine your work as an illustrator and as a publisher?
André: I try to divide very strictly my days in order to deal with the different challenges associated to each activity, although sometimes they have to and should be combined. As a publisher my experience as an illustrator can be very useful when it comes to orientate an ongoing illustration work and as an illustrator that publishes his own books the knowledge of the whole process of conceiving and producing a book helps me with some creative choices.
It's very difficult to have a preference between these two activities since I created Pato Lógico. Pato Lógico is an illustrator's publishing house. However, I wouldn't mind being less of a business manager and more of an artist.
CCBF: Some of your books have met great acclaim internationally. What do you think were the factors that entered into consideration to turn them into a success? Can you foresee if a book is going to work on the market?
André: I have no ability to foresee anything regarding the commercial impact of the books we publish. I try as much as possible to make my editorial choices based on artistic feelings, disregarding the few marketing notions I may have acquired during these years as a publisher. I always hope that if the books are honest and come from hard work they will have a deeper impact on the reader. I know that this way the risks of commercial failure will increase but at least I won't betray my artistic vision.
Nevertheless some of our books, including titles illustrated by me, have in fact been internationally acclaimed. I'm sure this doesn't happen because they are commercially oriented objects. Maybe it's exactly the opposite. Maybe the answer can be found in the fact that they are not so conventional and they defy readers to take their time to absorb all of the many possible readings a picture book may offer.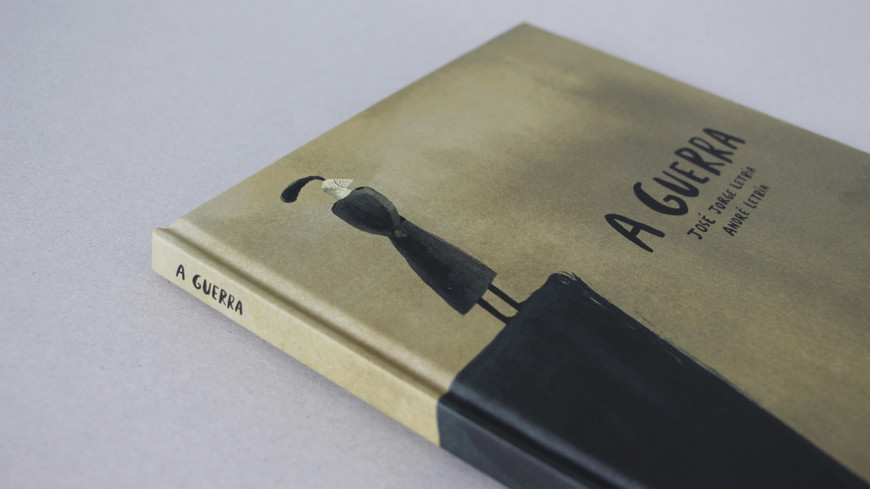 CCBF: Whether it is illustrating or publishing, you often work with people very close to you (family, close friends): it looks like a guiding principle. What drives you in your professional choices?
André: I started the publishing house as a personal project. I was tired of working as a freelance illustrator, doing poorly paid work without the compensation of artistic fulfilment. So I decided to create a publishing house that would leave me poorer but a bit happier.
The first step was to publish books illustrated by me with no restrictions except the ones related to the lack of money. I needed the creative freedom I was missing when working as a freelance illustrator. The second step was to work with authors that I admire. This included my father, with whom I work since the beginning of my activity as an illustrator.
In Pato Lógico we work very close to the authors. Almost every book that we publish comes from a very intense process of editing and art directing. Maybe this is why all these authors were Portuguese until a few years ago. The first choice criteria was and will always be the quality of their work but the proximity and the personal contact was also very important to facilitate the communication of my ideas as a publisher and as an art director to the writers and illustrators that work with us.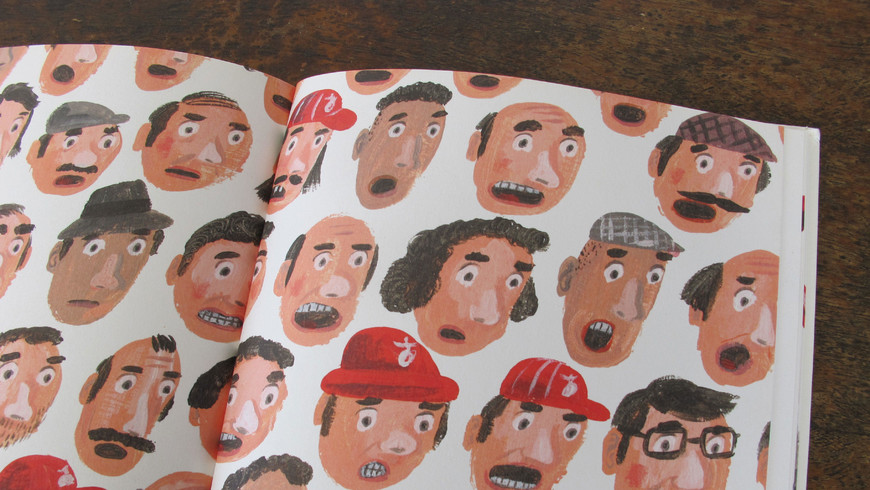 CCBF: You took part (and are still taking) part in many competitions, many of which were crowned with success. Why do you think it is important to take up this kind of challenge? How do awards shape one's career?
André: In the independent publishing industry one of the biggest challenges is to get visibility. We fight hard to have our own space in bookstores and to get the readers' attention. Small independent publishing houses like Pato Lógico cannot compete with big or even medium publishing houses that have the ability to pay for campaigns to promote their books. Awards can help a lot on this fight.
An award can represent free media coverage and we also know that in general people tend to see awards as a validation of artistic work.
In the international scene an award can also represent a bigger chance of foreign rights sales which in our case represent a big part of our income.
Personally speaking, I like the idea of having my work recognised by my peers. And if the award comes with some money, that's even better. There's always a new book that needs financial investment.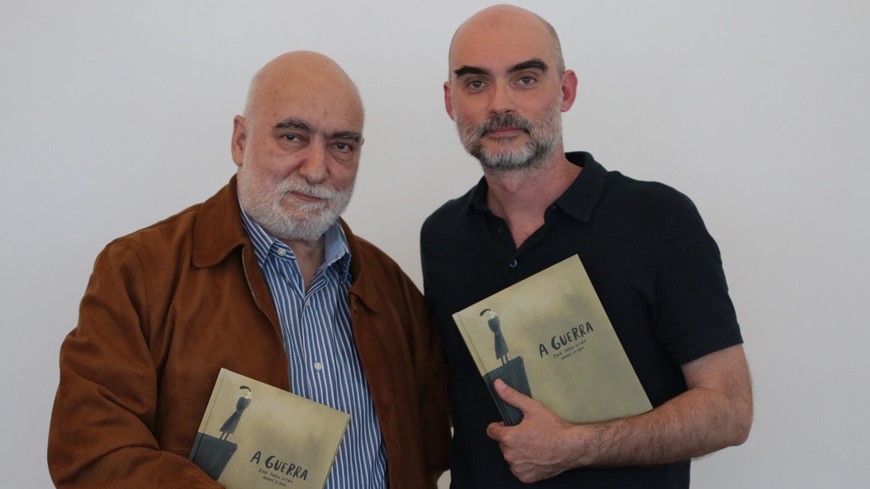 CCBF: What are your next projects in line?
André: I'm starting to work on a new collection dedicated to philosophy for children. I'm also trying to finish some other books that seem eternal ongoing projects.
Pato Lógico is also planning to move to a new space where it will be possible to develop a permanent educational service. We already work a lot with schools and public libraries but from now on we can have workshops, conferences and other events open to the public on our own space.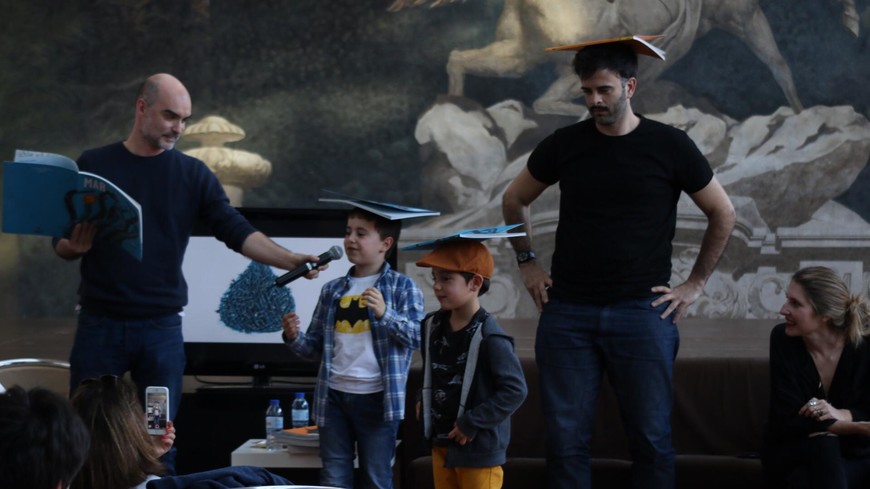 CCBF: Can you recommend one of your favourite children's books and tell us rapidly why you like it so much?
André: One of the most gratifying moments I recall as a reader of picture books was the discovery of the book On ne copie pas, with text from Olivier Douzou and illustrations from Frédérique Bertrand. The book was published in 1998 by Editions du Rouergue, a French publishing house that had the same Olivier Douzou as an art director. I work as an illustrator since 1992, but I can say that the way I looked at this activity changed when I discovered this and many other books published under Douzou's art direction and illustrated by a group of talented authors. These books showed me how a picture book should be: an artistic object where there's no frontier between image and text, where the reader is also an author being constantly challenged to find meaning using its own personal background.