Preparations are in full swing for the sixth edition of the China Shanghai International Children's Book Fair. CCBF – the only book fair completely dedicated to books and content for children and young adults in Asia Pacific – welcomes this year BolognaFiere/Bologna Children's Book Fair as co-organizer of the whole event. How is Bologna's experience bringing something new to Shanghai? How will the Bologna "factor" enhance the professional side of this Chinese fair? Let's have a look at what's in store for you!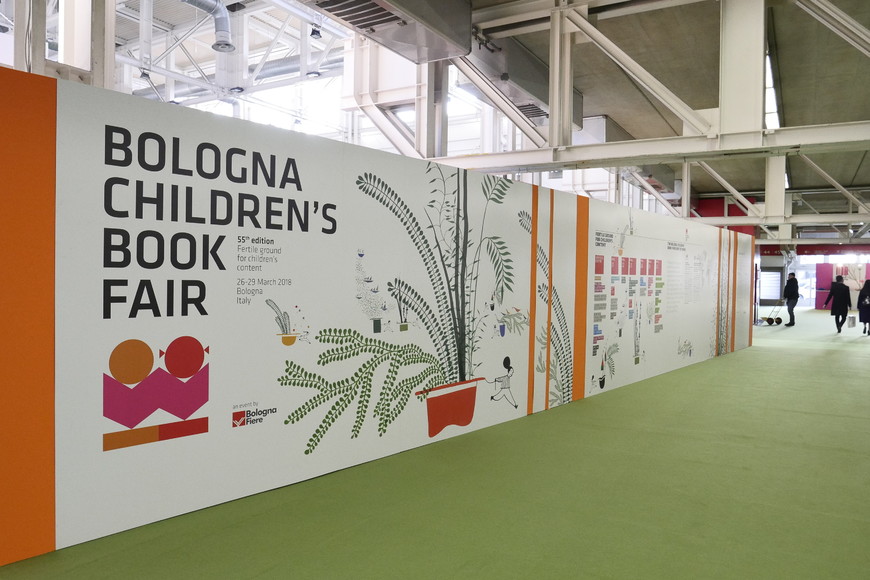 Following the well-received experience of the Bologna New Entry Lounge, CCBF is creating this year three brand new Lounges:
The Asia Pacific New Entry Lounge: a collective space grouping selected publishing houses in the Asia Pacific Area, noted for their editorial program excellence, such as the shortlisted publishers for the BOP- Bologna Prize for the Best Publishers of the Year.

The BOP – Bologna Prize Lounge: this collective space will be totally dedicated to the worldwide winners of the six years old BOP - Bologna Prize for the Best Publishers of the Year. This Prize, organized by the Bologna Children's Book Fair in partnership with AIE - Italian Publishers Association, awards those publishers who have most distinguished themselves for their creative and publishing excellence over the last year, showing originality as well as professional and intellectual skills. At the same time, the prize is designed to foster a mutual exchange of knowledge and ideas from among different nations of the world.

The Strega Prize Lounge: in the last few years Bologna Children's Book Fair has been paying more and more attention to children's novel by organizing the Premio Strega Ragazze e Ragazzi which is the children's literature special section of the most important Italian literary Prize. CCBF will welcome the winners and the shortlisted publishing houses in the Strega Prize Lounge with their wide range of children's international novels.
This space will be a vibrant hub where publishers, developers, TV and cinema producers, animation studios, artists and authors can meet, show their products, technologies and projects, take advantage of the many opportunities offered by the digital, print and media worlds.
The New Literary Agents Centre
This year, CCBF is also launching a Literary Agents Centre: Literary Agents and Scouts will be welcomed at CCBF in the brand new centre located in the Copyright Zone.
The Illustrators Survival Corner
The most amazing event for illustrators in Bologna is now coming to CCBF with its huge program of red carpet masterclasses, workshops and portfolio reviews. As it happens in Bologna, the Illustrators Survival Corner is designed and run by Mimaster, School of Illustration in Milan.