Strategic Collaboration with Bologna Children's Book Fair
In 2018, CCBF is opening a magnificent new chapter by collaborating with Bologna Children's Book Fair (BCBF). Organised by BolognaFiere, the BCBF is the largest children's literature fair in the world and has a history of over 50 years. The involvement of BolognaFiere in CCBF has the aim of further cultivating participation both domestically and internationally in order to consolidate this event in just a few years as a reference event for professionals involved in children's publishing in China and all of the Asian Far East, an area that has always been particularly rich in high quality publishers, authors and illustrators.
BolognaFiere will be making available to the CCBF its experience and expertise in addition to its own consolidated international network of contacts, with the aim of recreating in Shanghai an event that, like the Bologna Children's Book Fair, is able to combine high level activities of copyright trading between publishers with opportunities for cultural exchange and professional training through illustration exhibitions, awards and international conferences. In this way it can also provide a fundamental contribution to the development and the establishment on a global level of publishing industry for Chinese children.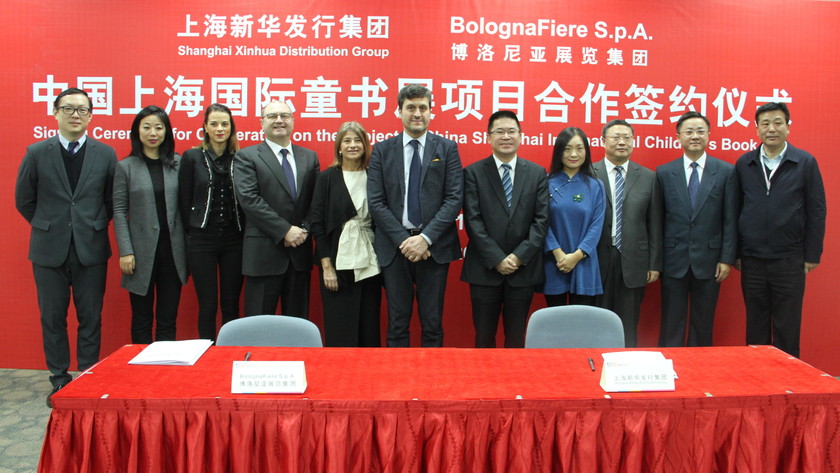 CCBF 2018 will take place from 9th to 11th November at the Shanghai World Expo Exhibition and Convention Centre.
CCBF will bring together estimably 300 exhibitors from many professional backgrounds. Over 30,000 people are expected to participate in the three-day event this year. Participants include illustrators, designers, publishing houses and agencies, authors, literary agents, translators, content developers, packagers, printers, distributors, wholesalers, retailers, education and training institutions, cultural institutions, librarians, teachers and children's book lovers.
Other than the exhibition itself, the fair offers a wide range of activities. Some of the notable activities are the Golden Pinwheel Young Illustrators Competition, the Chen Bochui International Children's Literature Award, the Authors Festival, the Shanghai Visiting International Publishers Programme (SHVIP), other professional seminars and events to promote reading.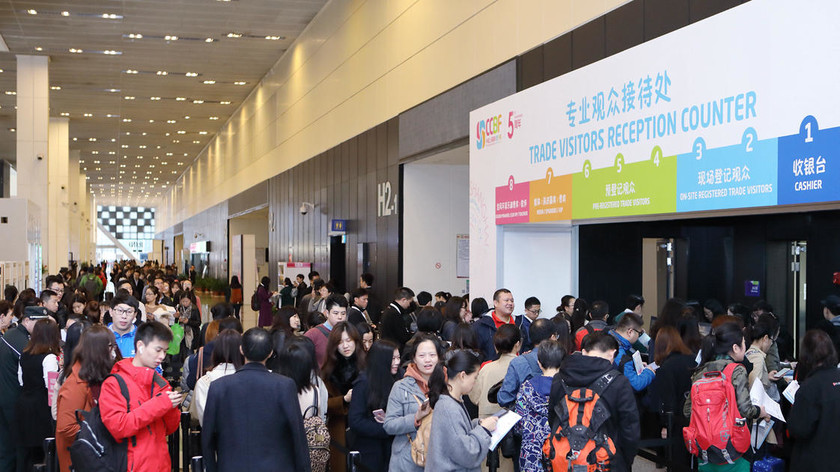 CCBF 2018 Visual Identity
Every year, the award winner of the previous Golden Pinwheel Young Illustrators Competition is invited to create a brand new visual identity for CCBF.
Zhang Fan, one of the two Grand Prix awardees in Golden Pinwheel 2017 has been commissioned to design the visual identity for CCBF 2018. He presents a powerful and unconstrained inner world of children featuring a flying child, gigantic horses, stairs leading up to the moon, and other elements full of freedom and innocence. We all once had a borderless childhood, which only belonged to our dream world. The illustrator wants to express all of these elements of children's innocence. And one thousand different readers tend to have one thousand different understandings of them.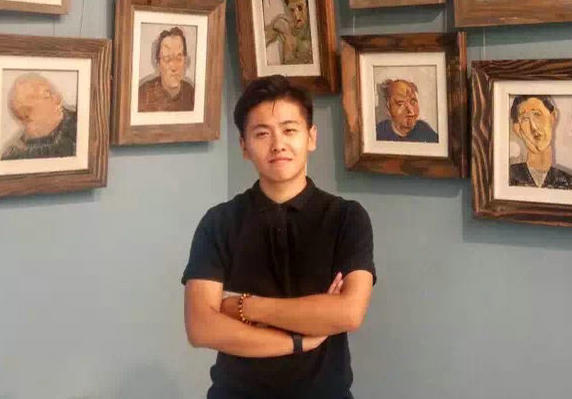 Zhang Fan
Zhang Fan, born in Henan Province, China, is now based in Jinan, also known as Lao Gou. He graduated from the Department of Sculpture at Shandong University of Arts. He currently teaches at the Department of Illustration at the same university. In 2017, his work 'The Flower' was awarded the Grand Prix of the Golden Pinwheel Young Illustrators.