This year, the eighth edition of China Shanghai International Children's Book Fair (CCBF) will take place on 13–15 November at the Shanghai World Expo Exhibition and Convention Centre (SWEECC).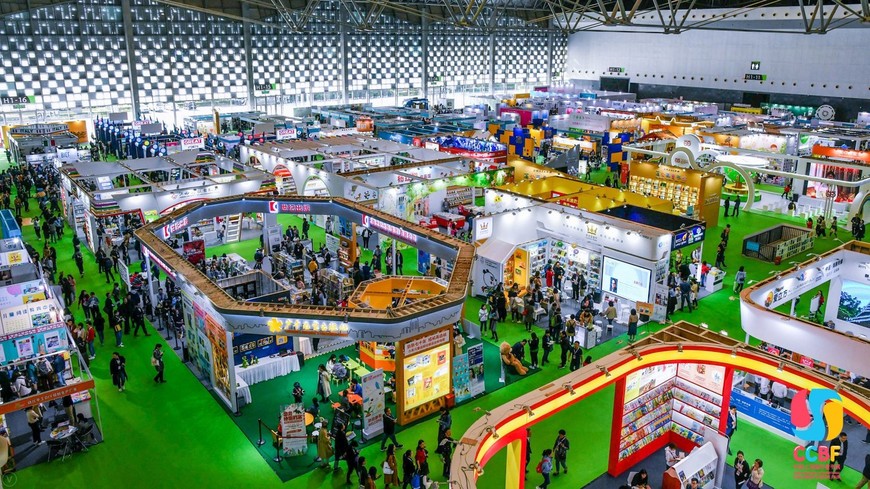 CCBF-A Welcoming Cultural Gathering
In the first half of 2020, the coronavirus pandemic dragged the world into an unprecedented crisis that has affected all aspects of our lives. It is severely hitting the children's book publishing industry and children's content trade, causing major book fairs, award ceremonies and literary events around the world to be cancelled. Children's book publishers, agents, writers, illustrators and content creators are reduced to work and keep the spirit of the publishing community alive via the Internet. At present, the situation in China has improved significantly—most industries have resumed their production, schools have started to reopen in many cities, and cultural events are back on schedule. Meanwhile, some European countries have also begun to ease their anti-epidemic measures after weeks of lockdown. 
The Chinese authorities have confirmed they are making important progress in the preparation and promotion of the third China International Import Expo taking place in Shanghai in the beginning of November. We are confident that this major international trade fair will set a positive environment for the future of international cooperation and exchange, and that Shanghai will be ready to welcome visitors from all around the world next autumn. 
For the children's book industry, CCBF is a major annual gathering of 'bookmakers' where one can submerge in an open atmosphere rich in cultural exchange. Through professional seminars, meetings and dynamic activities, participants engage in learning and sharing, creativity and inspiration. Readers interact with their favourite writers and illustrators to share their joy of reading, explore new horizons and rediscover masterpieces. Such enthusiasm is bound to attract great media exposure. Offline exhibitions offer not only a chance to develop lasting business contacts, but also direct emotional connections—those are at the core of the children's book community.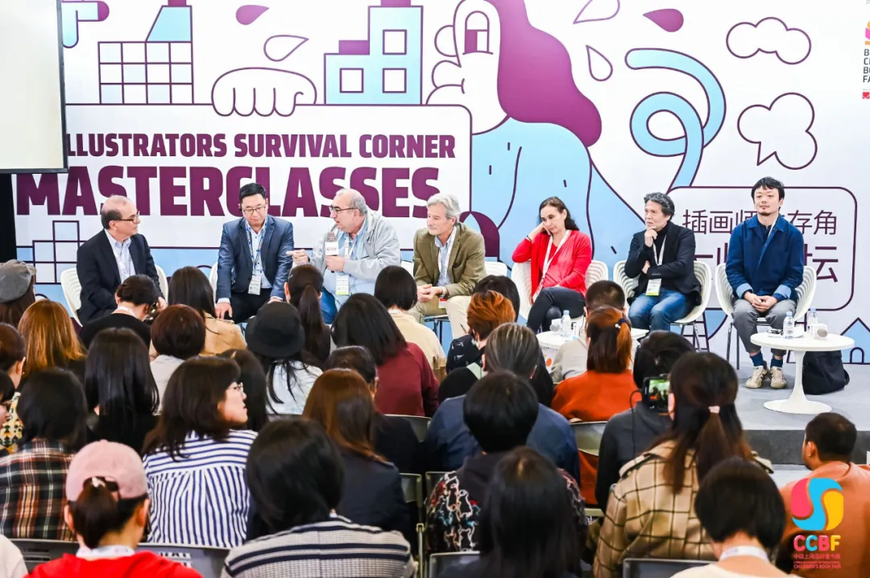 Adapting In Times Of Crisis
During this exceptional period, the publication of new titles has slowed down and sales in physical bookstores have declined at global level. However, the crisis also brings courage and strength for adaptation. We firmly stand by our values and continue to think about the future of CCBF, and that of the entire book industry.
According to Analysis of the Book Retail Market in China during the First Quarter of 2020, although the general book market showed negative growth year-to-year, the share of children's books in the overall retail market has grown by nearly 30%, reaching its highest percentage in history. The performance of toddlers' books is extremely noteworthy. Similarly, data from the Association of American Publishers (AAP) indicates that sales of non-fiction and fiction books for children and young adults in the first quarter of this year have increased by 21.5% and 2.2%, respectively. Furthermore, Amazon's data also reveals that sales of children's books and young adults' books have soared. The increasing demand for parent-child reading during home isolation and home-schooling policy have contributed to inflate sales performance and market shares of children's books around the world. In summary, children's books are still the very worthy of attention in the book retail market.
With the advent of the 5G era, users' demand for high-quality audio-visual entertainment is growing stronger. Reading scenarios will transfer from traditional computers and mobile phones to a new generation of connected devices boasting smarter e-reading, AR and audio solutions. This new trend is generating a new demand for an immersive reading experience. At the same time, the current crisis has accelerated the use of online resources, both for work and personal use, granting a bigger role toe-books and e-commerce. How can we create a new potential and new opportunities out of these transformations in the post-epidemic era? How to adapt our business to a new context where online book marketing is in full swing and online book events are flourishing?
We encourage all of you to participate in CCBF, exchange and cooperate with your peers, and discover new opportunities in a time of crisis. A 100% children's content event, CCBF will promote children's book copyright trade, together with exhibitions, special programmes targeting all our visitors' interests, and vivid multimedia channels to push up the promotion of our exhibitors and events. CCBF will expand its scope of action regarding digital reading, online education and film and animation production, in order to enhance the integrated development of children's digital publishing. At CCBF, we bring together publishers, developers, manufacturers, film, television, and animation studios, as well as artists, creators, children's educational institutions, industry leaders, media, among other creative industry professionals. We provide an exchange platform to facilitate innovative and intelligent ways to do copyright business, with the aim to upgrade products and business models throughout the children's publishing industry.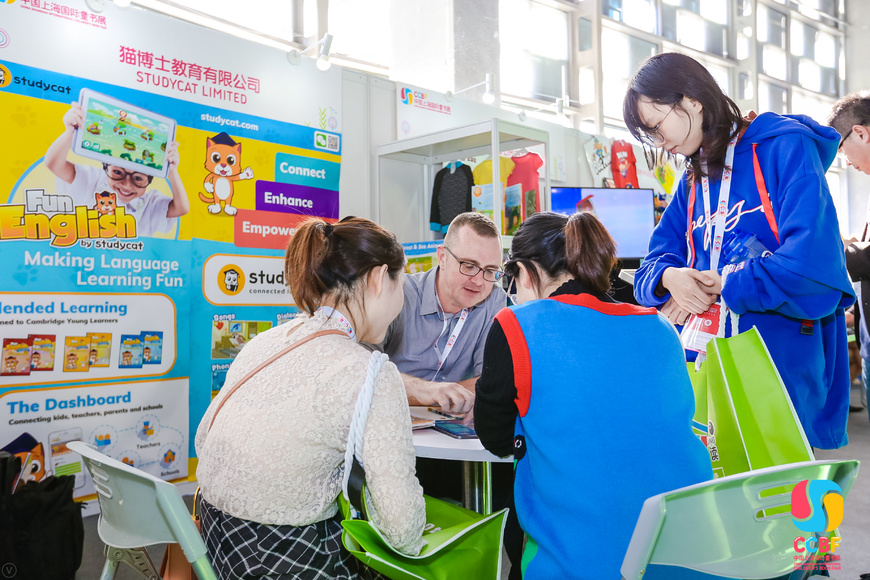 Determined to work together with all of you to overcome the current difficulties, CCBF is currently cooperating with the Bologna Children's Book Fair (BCBF) to provide international publishers who were unable to exhibitin BCBF this year with special offers and packages to join our next event in Shanghai. Many former exhibitors have already conveyed their intentions to participate in CCBF; meanwhile, Chinese and international publishers who were forced to alter their plans in the first half of the year due to the pandemic are eagerly looking forward to an opportunity to meet their colleagues in person again. May CCBF become this opportunity. Together, let's bring back strength and dynamism to the industry.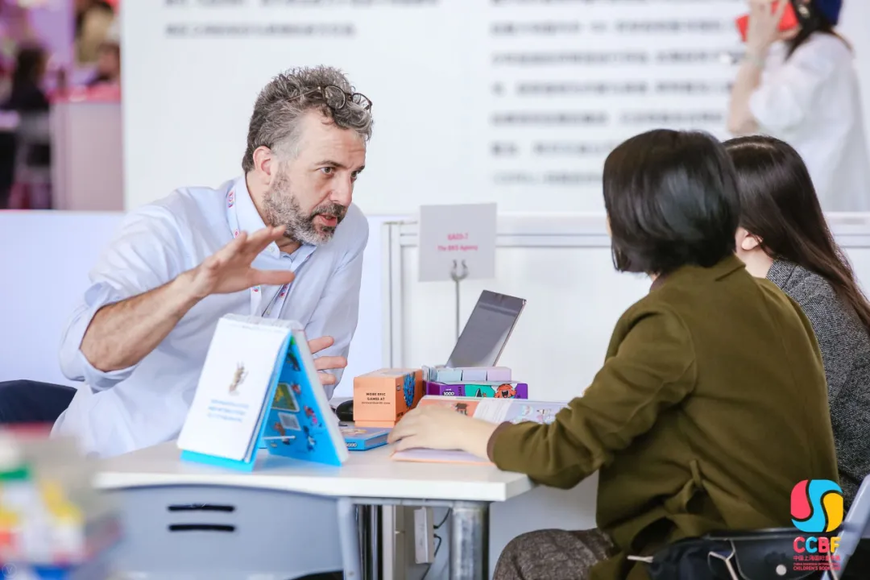 Of course, CCBF will always put the health and safety of its exhibitors and visitors first. The organising committee is fully prepared to comply strictly with the government's anti-epidemic policies in force in China. We strive to plan a safe and successful book fair for everyone in November!
We look forward to meeting you again, in the beautiful autumn of Shanghai on 13–15 November 2020!
For details of the special offer and any further information, please feel free to get in touch with:
Overseas contact
BolognaFiere S.p.A.
Mariaelena Schiavo
T: +39-051282298|E: ccbf@bolognafiere.it
Greater China contact
Ronbo BolognaFiere Shanghai Ltd.
Juju Zhu
T: +86-21-6190 7300*512|E: ccbf@bfchina.net